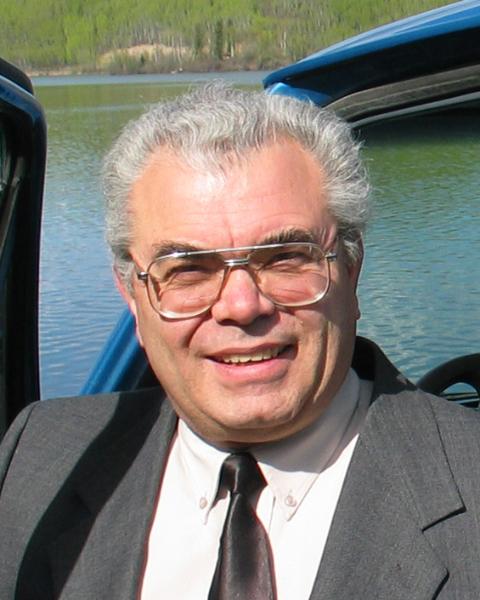 ROYAL LEPAGE ASPIRE REALTY

Prince George
V2L 3K2

let's find your new home
Search for Burns Lake Homes
Residential
Any
Single Family
Half Duplex
Townhouse
Condo/Apartment
Full Duplex
Triplex
Fourplex
Mobile
Modular
Lots/Acreage
Farm
Recreational
Commercial
Any
Building Only
Building & Land
Business & Leasehold
Business & Property
Business Only
Land Only
Multi-Family
Industrial
Min Price
Any Price
$25,000
$50,000
$75,000
$100,000
$125,000
$150,000
$175,000
$200,000
$250,000
$300,000
$350,000
$400,000
$450,000
$500,000
$550,000
$600,000
$650,000
$700,000
$750,000
$800,000
$850,000
$900,000
$950,000
$1,000,000
$1,250,000
$1,500,000
$1,750,000
$2,000,000
$2,500,000
$3,000,000
$4,000,000
$5,000,000
$6,000,000
Max Price
Any Price
$25,000
$50,000
$75,000
$100,000
$125,000
$150,000
$175,000
$200,000
$250,000
$300,000
$350,000
$400,000
$450,000
$500,000
$550,000
$600,000
$650,000
$700,000
$750,000
$800,000
$850,000
$900,000
$950,000
$1,000,000
$1,250,000
$1,500,000
$1,750,000
$2,000,000
$2,500,000
$3,000,000
$4,000,000
$5,000,000
$6,000,000
Min
Any
200 Sqft
300 Sqft
400 Sqft
500 Sqft
600 Sqft
700 Sqft
800 Sqft
900 Sqft
1,000 Sqft
1,100 Sqft
1,200 Sqft
1,300 Sqft
1,400 Sqft
1,500 Sqft
1,600 Sqft
1,700 Sqft
1,800 Sqft
1,900 Sqft
2,000 Sqft
2,500 Sqft
3,000 Sqft
3,500 Sqft
4,000 Sqft
4,500 Sqft
5,000 Sqft
6,000 Sqft
Max
200 Sqft
300 Sqft
400 Sqft
500 Sqft
600 Sqft
700 Sqft
800 Sqft
900 Sqft
1,000 Sqft
1,100 Sqft
1,200 Sqft
1,300 Sqft
1,400 Sqft
1,500 Sqft
1,600 Sqft
1,700 Sqft
1,800 Sqft
1,900 Sqft
2,000 Sqft
2,500 Sqft
3,000 Sqft
3,500 Sqft
4,000 Sqft
4,500 Sqft
5,000 Sqft
6,000 Sqft
1. What is my Home Worth
One question I am often asked in different ways is: What is my Home Worth, What are other places selling for. What are other places listed at.
To help yourself to this information see the Buyer Information tab and set up a search using Exposure PCS.
Or, Contact me and I can help you with these answers and if you want, I can set up a customized search for you to see the current listing, and when they sell, the price they sold for.
Contact me for further details or instructions at 250 692 3530. Note this is a land line and does not receive text. Or email me by filling out the "Contact Dennis" form found on this page.
You may find useful the following information from: Victoria Real Estate Board 2015
2.
Selling Your Home - Why it Pays to Use a REALTOR®
Before selling your home, you will need a clear understanding of the legal issues and potential pitfalls. One wrong action could result in a lot of cost and frustration, which is why it is essential to have a REALTOR® working with you, as he or she will make the sale of your home a successful and satisfying experience.
Greater exposure
REALTORS® use the Multiple Listing Service® (MLS®) to give your home maximum exposure. MLS® is a computer-based system that relays valuable information about your home to hundreds of REALTORS® and potential homebuyers.
Setting a price
Setting a price for your home is an important but difficult process. Again, this is where the services of a REALTOR® prove invaluable. REALTORS® have the experience to help you understand how the market works and decide upon a realistic price that meets your goals. REALTORS® also pre-screen potential buyers to make sure only those who are serious and financially qualified view your home.
REALTORS® will also develop a marketing plan to help your property receive maximum exposure. This will likely include placing your home on the MLS® system and placing a "For Sale" sign on the front lawn. The plan will likely also include arranging open houses for other REALTORS® and potential buyers, and developing advertisements and feature sheets/mailers to market your home.
Once you have accepted an offer to buy your home, your REALTOR® will help ensure that all the proper paperwork is completed. He or she will also make sure that both parties meet the necessary conditions outlined in the agreement.
Why working with a REALTOR® makes sense
When you work with a REALTOR® you will likely get a better price for your home than if you try to sell it yourself. Apart from the financial benefits, however, there is an extra measure of comfort and security that comes from having a REALTOR® on your side. Remember that REALTORS® are governed by a code of ethics and standards of business practice. They have also been trained and licensed under the provincial Real Estate Services Act to assist in transactions involving real property. When it comes to buying or selling property, using a REALTOR® just makes sense.
Source: Victoria Real Estate Board 2015
Dennis Bock sells Real Estate in the Lakes District
This includes Burns Lake, Granisle, Topley, Decker Lake, and South Francois. Dennis is an excellent choice. He moved to Burns Lake in 1975 as a teacher and knows the area.

Dennis' past teaching and administrative experience has helped him develop a passion for helping. He has developed an understanding of clients' needs and offers help guiding clients with the details needed in buying and selling property. Dennis strives to give information about choices and allows the customer make their own informed decisions.

Moving to Burns Lake??

One way I help clients is to keep them informed with what properties are available using PCS ( Private Client Services)

Private Client Services (PCS) allows REALTORS® to quickly and easily give clients access to a personalized website. This website is private to each client, allowing customized individualized searches. As matching listings are added or changed clients are automatically notified with an email. Once PCS is set up the client is automatically notified that new or changed listings are available with a link to their private website provided by email. Save or bookmark this link and you can go to this site at any time. I am told that PCS searches will not send another notification till the client have opened the last notification. When the client has accessed the site and reviewed the listings, an automatic notification will be sent when new listings are added or changes are made to the system. You can change the criteria at any time and you also have the ability to deactivate it.

To set it up, look for the Tab at the top right of the page "Notify me of new listings"

Give Dennis a call

When:
More information is needed for a property,
An appointment is needed to view a property,
You want to make an offer to purchase a property,
More information is needed for PCS, or
Help is wanted to set up PCS.
Phone 250 692 3530 (Note: this is a land line and does not receive texts)
or
Use the "Contact Dennis" form and an email will be sent to me.
!Home.view_full_search_screen!